Covid 19 Update

New rules in place during Covid 19.

1. You will need to buy a ticket from the platform entrance
before boarding the train.

2. We now accept both cash and credit card payment.

3. You will only be allowed to sit with your own family
or group, no mixed compartments.

4. If you have a pram or buggy you will be required to
load and unload it yourself.

5. PLEASE NOTE
We can now carry buggies or bikes on the new trams.

6. It is not compulsory but you should consider wearing a mask while on the train ride, for your own and other peoples safety.

Please take instructions from our staff to help us all to remain safe.
Thank you for using the train, stay safe and enjoy the ride

Pendragon
We are pleased to announce that we will be keeping Pendragon
for the rest of the 2021 season.

It has been removed to Exemore to have new drive wheels fitted,
once this work is completed it will return to Ferry Meadows.

It has not been added to the timetable yet, but we will be running it
when we can use available drivers.
Keep an eye on our Facebook page. Here and please click "Like"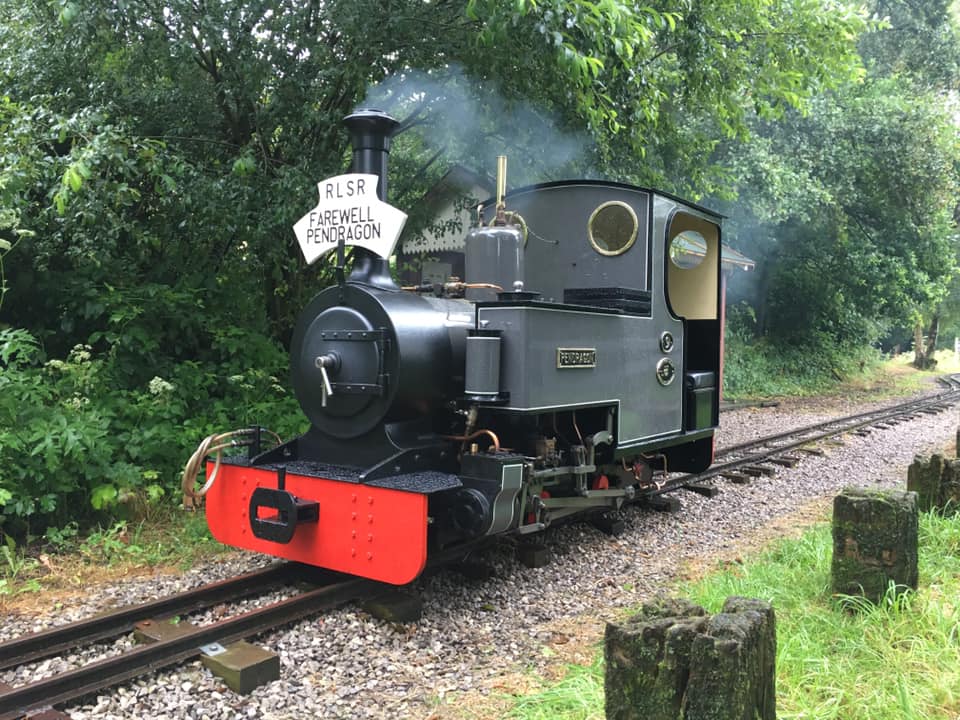 Page updated 06 April 2021